I have been buying yarn at a staggering rate lately with no end in sight. A very large portion of that has been two separate orders placed with
Quince & co
.
Lark and Chickadee have come home to roost in my yarn cubby along with
Tern
. I am saving my skeins of Tern until a special project comes to mind, but Lark and Chickadee are going to production immediately.
I have 10 skeins of
Lark
, Quince's worsted weight made from unbelievably soft 100% American wool. Pam Allen has been one of my favorite designers since I first picked up a knit magazine so it's no surprise that I choose to make her
Danforth Pullover
in the beautiful color Clay. It was very hard to chose a color out of the gorgeous range they have created so far, but I figured an "in between" winter/spring color would be lovely.
Chickadee
is getting ready for lift off for another little
Chickadee
. In colors twig, petal, gingerbread and Carrie's yellow I will be using Quince's uber-soft dk weight yarn for a long anticipated project.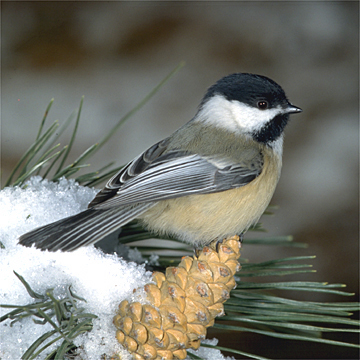 Ysolda Teague
is launching her new collection
Little Red in the City
next month, but was kind enough to give all her waiting fans an information sheet so we could pre-order yarns for our projects and swatch.
I plan on teaching a sweater workshop using the wealth of information about sizing, fitting and creating the perfect sweater for any body. Using Chickadee as my sample (for once my pudginess pays off!), I will show how to shape a sweater so those of us with a little extra T & A can look just as fabulous as our more slender sisters. Keep and eye on the
shop calender
for updates because there's gonna be a lot of action in the upcoming weeks.